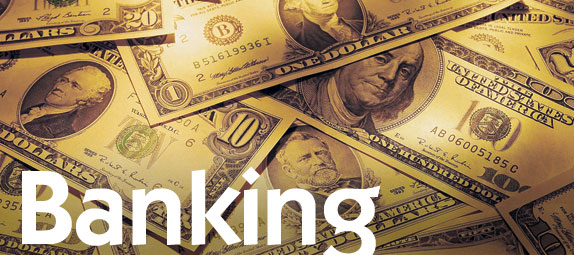 [Update: February 8, 2018]
Review of the Best Korean Bank for foreigners and expats
One thing I highly recommend for anyone staying long-term in Korea is to open a bank account. I hate carrying cash, especially coins! With a bank card you can pay for literally EVERYTHING. So which bank is the best one for foreigners!?
With so many banks to choose from it can be a bit overwhelming. Even more so for foreigners! Here is a list of banks I have used the past 10 years. Here are the 4 criteria that I will talk about:
1) English Phone Support
2) In-person banking
3) Online banking
4) Currency exchange
Based on my 10 years of experience living in Korea. I believe I have found the best bank for foreigners. So read on!
Their English phone support is quite poor as they hire English-Translators and not people that are knowledgeable in bank-related questions. Going back and forth while waiting on the phone can be quite frustrating. What's even worse is the in-person experience. The 3 times I have been there I waited a long time to finally get a teller to assist me. Average wait time was between 30-40min which I found absolutely ridiculous. I didn't bother using their online service as I immediately withdrew all my funds due to the long wait times. (Note: I went at 3 different times as well) Their exchange rate is average. Withdrawal limit: 700,000
Pros: Many branches and atms available.

Nonghyup
They have good phone support with knowledgeable staff, wait times for in-person banking is about 10 minutes. Their exchange rate is good. However their online banking has caused me nothing but headaches. They are famous for login errors such as KEYLOGGER (you can google it) and has frustrated me in so many ways that my advice for you is to:
STAY AWAY! Do NOT use Nonghyup BANK. DO NOT EVEN BOTHER UNLESS YOUR LOOKING TO HAVE PROBLEMS. 
They are also very vulnerable to cyber attacks as their security is severely lacking. You can read about the huge cyber attack a few years ago here and the most recent data leak here.
Withdrawal limit: 1,000,000
Pros: Good exchange rate

Shinhan Bank
Update: July 18, 2018
The online banking finally worked but after 1 year of inactivity they automatically closed my account. This is a common practice for all Korean banks so make sure to do at least 1 transaction every year to keep it active!
Based on my short experience, they have good English support. The in-person banking is average with 15-20min wait times. Their exchange rate is average. However, my friend and I could not get our online banking to work. Both of us got different errors which leads me to believe that like Nonghyup I may have trouble with online banking in the future. I shall update if I can finally get it to work.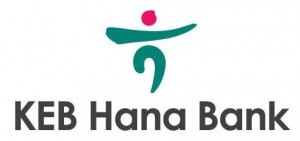 KEB Hana Bank:
[Update February 1 2018]
I can safely say after 2 years since the merger things seem back to normal. Their level of service is on par to what it was before and their English phone support for both banking and credit cards seem back to normal. The only thing I noticed is the local bank seems 2 times busier now that the local branch services both Hana and KEB bank customers. Normal wait times in the bank for 2018 seem to be 20 minutes whereas back in 2014 when I first reviewed the bank it was only 5-10 minutes.  Withdrawal limit: 1,000,000 (300,000 for new customers)
Tip: Download the KEBHana Bank app to get huge discounts when exchanging foreign currency. You can get up to 80% discount on fees for USD saving you huge amounts of money!
[Update July 24 2015]
KEB has been the undisputed best bank for foreigners for many years. However, since the merger with Hana bank there has been nothing but problems. Ranging from bank and credit card purchases not working online and in stores. Personally, I haven't been able to make any online purchases for a week, and when I was at the restaurant my card was declined for no apparent reason. After looking at their facebook page it seems like many other expats are also facing the same issue. In the past, their English support line has been solid, but now it seems like it's currently not in service.
[2014 Review]
The #1 bank in my opinion and for many expats in Korea is the KEB Hana Bank (KEB Bank and Hana Bank recently merged into one bank). They have great English-speaking phone support. The ONLINE banking works flawlessly. Whenever I go in-person the average wait times are short (about 5-10 min) and I get everything I need to get done fairly quickly. They also offer one of the best exchange rates. You can also print out the exchange rate discount coupon from their website. If you forget to do it, simply mention it and there is a good chance they will still give you the discounted rate!
Note: One day I had some problems with my phone where it would disconnect for no apparent reason. I made 2 phone calls to 2 different banks. The first bank I called was KEB. In mid-conversation the line cut off. Within 1 minute, KEB called me back. The second bank I called was Nonghyup (NH) again the line cut off in mid-conversation. Like KEB, I expected a call-back. It never happened. This experience stuck with me as it just showed how each bank handled the same issue. Extra thumbs up for KEB for going the extra mile for their customers!
Merger: Since the merger there seems to be some issues when attempting to make purchases online. I expect KEB Hana Bank to work out the technical issues soon. In the mean time, bank and credit card holders should be aware that any purchases made online on Korean websites such as on GMARKET, will require you to use the Korean version of the website.
English Banking Line: 1544-3000 (Press "0" then "9")
English Credit Card Line: 1544-3500
Pros: Good English phone support
Google+