Click on "real time bank transfer" and click "agree"
Click on "make payment"
Click on top right button and click "다음"
Select your bank if it's not listed click "더보기"
Enter Bank account number
4 digit password
ID card number
Full Name
Click on "미발행"
Confirm email address
Check mark the box and click "다음"
Screen will come up and you will enter the last 4 digits of the Bank Card Security Card number that your bank supplied you with whenever you do online transactions.
Enter the 2 digit PIN number for the 2 different numbers that pops up on the screen
Enter your certificate password and you're all done!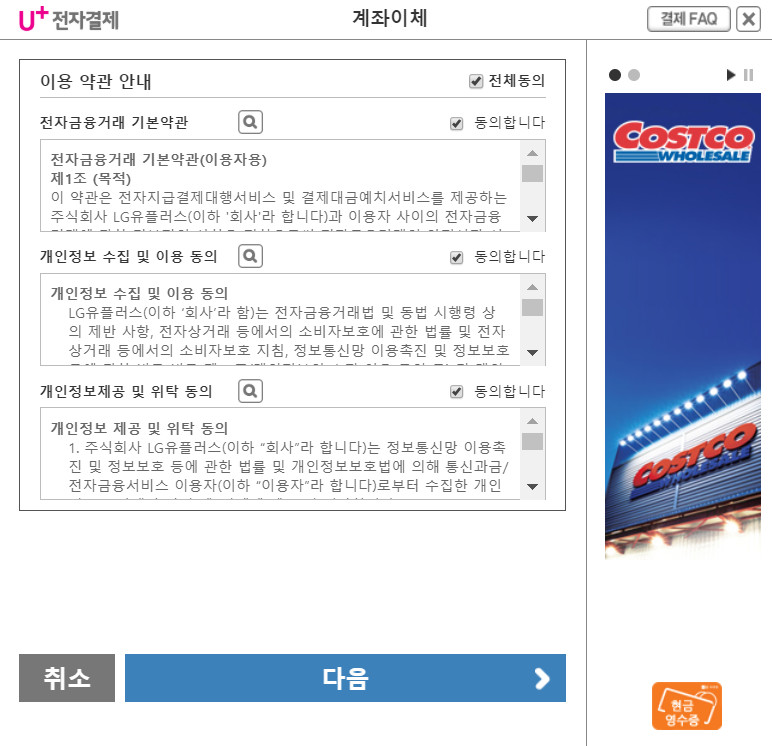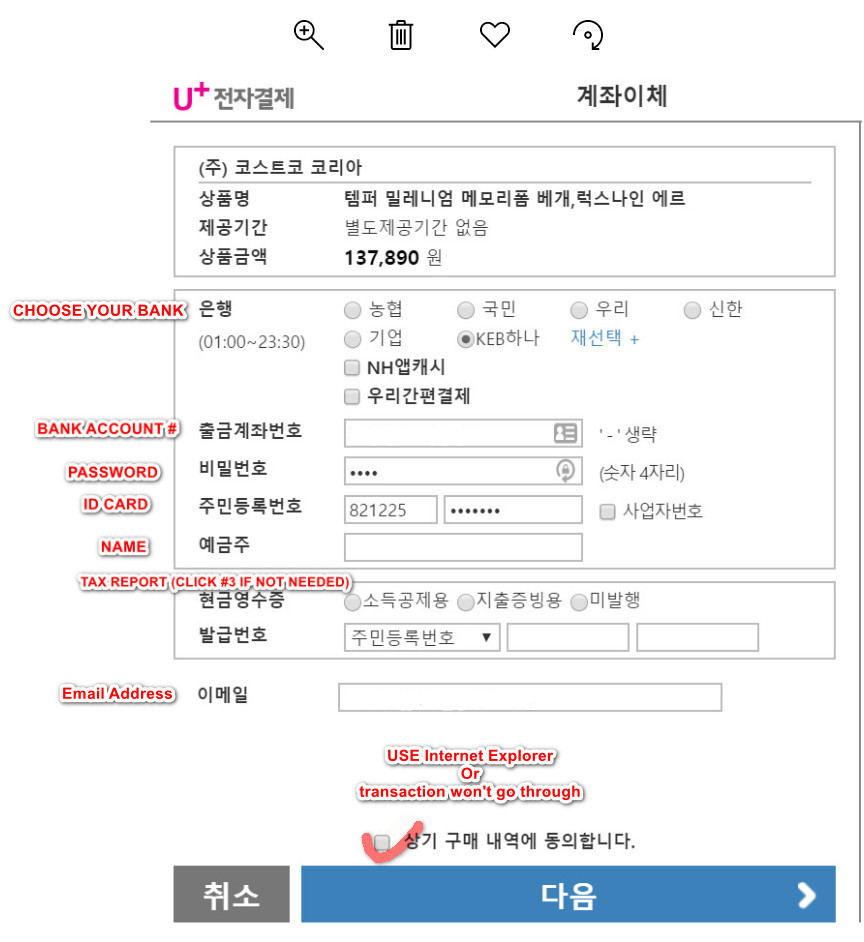 Note: Before this page you will be asked to enter the last 4 digits of the security card you see above.
Google+