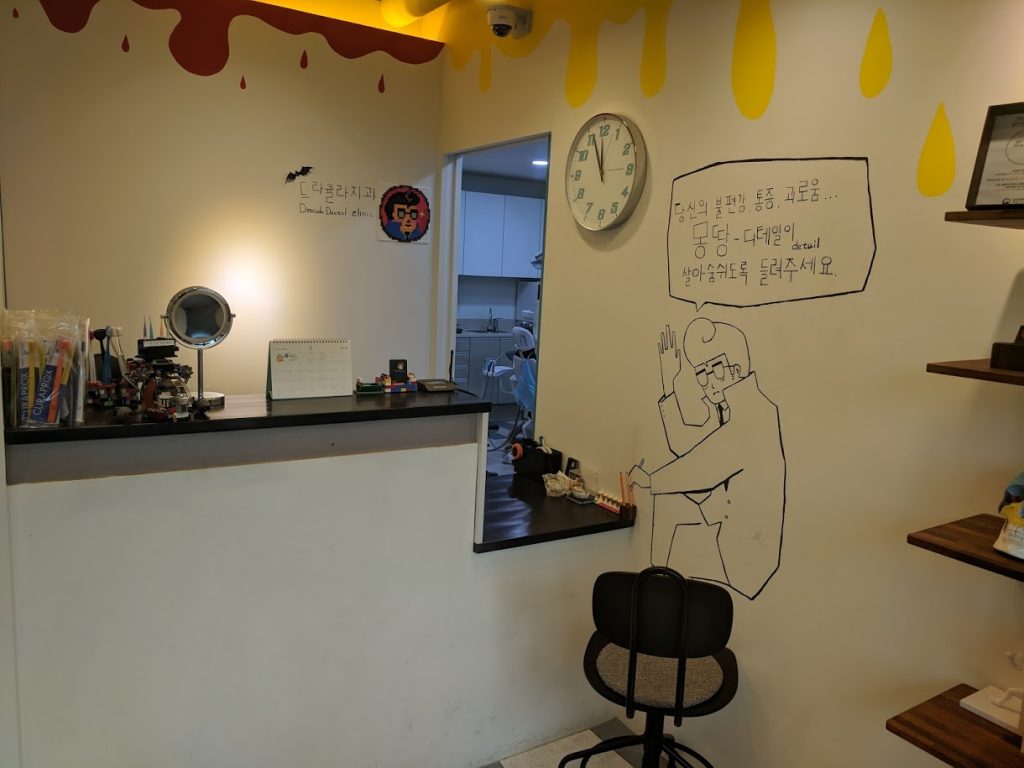 First of all let me say that I care about my teeth a LOT! Since I was a little, people always complimented me on my teeth. Through-out the years I would always go to the best dentists for maintenance and any major work (usually the one with the highest reviews and unfortunately the most expensive)
What I found was the most expensive were not always the best dentists. I experienced this in many countries. In fact, I had major complications at one of the most popular dentists in Korea that has many celebrity clients and was also very expensive. They even ignored my email when I had to travel overseas and was looking for some advice due to the complications. I won't say the full name of this dental clinic but they are located in the Apgujeong Sinsa-Dong area.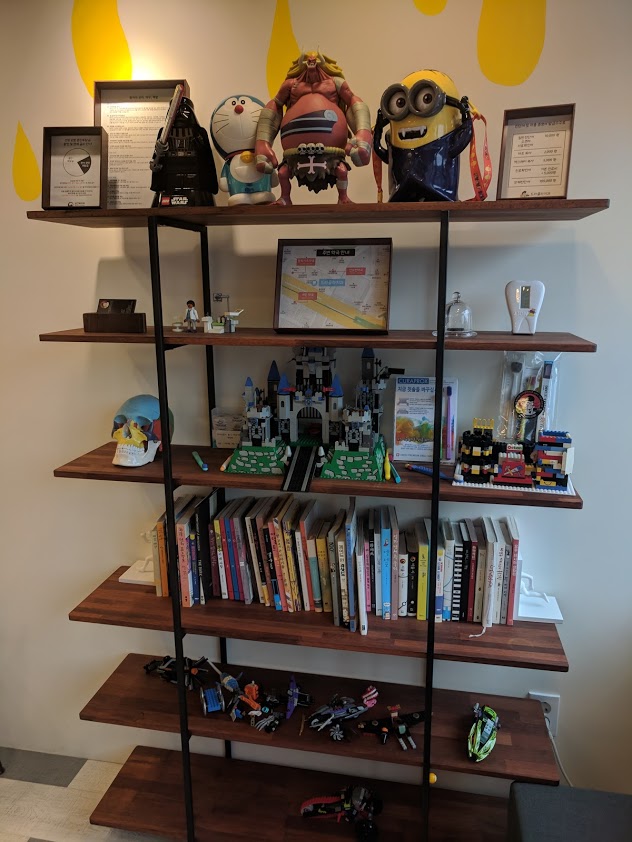 In 2018 I happened to pass a clinic in the SINCHON area which had cute and unique sign. The name of the place was called: Dracula dental clinic 드라큘라치과 I dropped by due to some tooth sensitivity.
I was very impressed with the artistic vibe of the place. Which had cool drawings leading up to the clinic was is located on the 2F. (I later found out that the dentist is also an artist and he hand-drawn all the art work in his clinic.)
I didn't wait long to see the dentist as he didn't have many patients yet. He was a young dentist with a ponytail. He greeted me with his fluent English and took some x-rays. After inspecting the photos which he put up on the monitor for me to see, he went over each tooth that was causing the sensitivity and what procedure was recommended. He was very thorough with his assessment and very patient in answering all my questions.
I ended up doing a root canal which as of this writing is 1 year ago and had ZERO complications which was a shocker due to my previous experiences. He was very meticulous and made the whole process almost pain-free! I was scheduled for a couple of follow ups to make sure everything went smoothly and it did!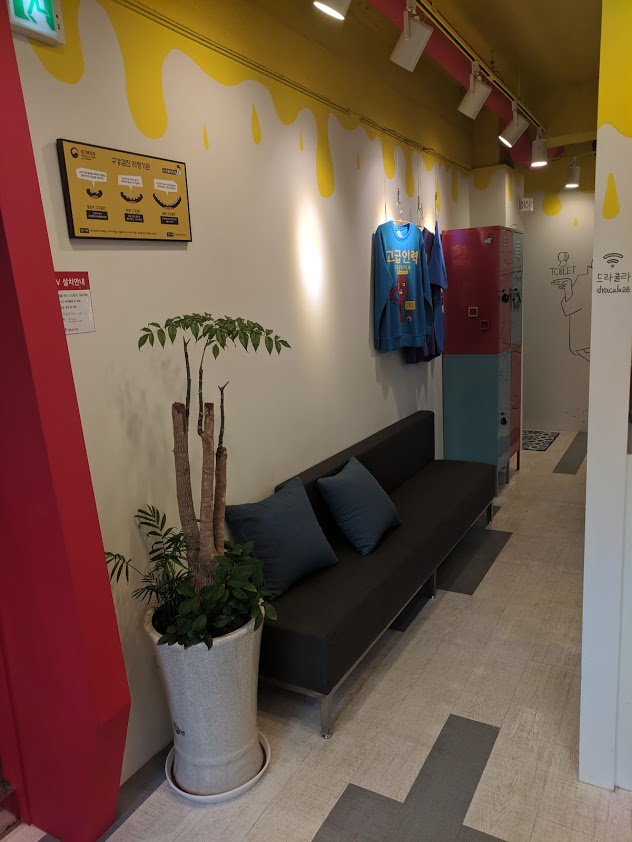 Since then I had stopped by a couple times for basic check ups and also for bruxism which I had suffered for many years. Instead of recommending me to buy a new mouth guard which I thought I needed and cost (300,000+) he adjusted the one I already had since 2011 for only 30,000 and said it could be used for at least another year. In my experience 99% of the doctors would have probably recommended me to get a new mouth guard to spend more money.
I will continually go back to his clinic for my yearly check ups and recommending him to all my friends. If you care about your teeth and looking for a painless experience. Here is his address and information:
Address: 75 Sinchon-ro, Sinchon-dong, Seodaemun-gu, Seoul
Phone: 070-8873-2080
Google+